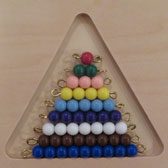 Montessori A Great Beginning

Your child deserves a great beginning!
CONTACT US

31 Cherrywood Drive
East Northport, NY 11731
631-368-0672
isulima@montessori-agb.com

School Hours:
Monday thru Friday
9:00AM to 3:00PM

Extended hours are available.

We follow the Commack School District calendar.

We provide healthy, nutritious hot lunches and morning and afternoon snacks.

Give us a call and schedule a tour of the facility.