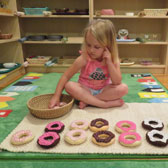 Montessori A Great Beginning

Your child deserves a great beginning!
CONTACT US

31 Cherrywood Drive
East Northport, NY 11731
631-368-0672
isulima@montessori-agb.com

School Hours:
Monday thru Friday
9:00AM to 3:00PM

Extended hours are available.

We follow the Commack School District calendar.

We provide healthy, nutritious hot lunches and morning and afternoon snacks.

Give us a call and schedule a tour of the facility.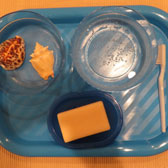 WHY SHOULD PARENTS CONSIDER A MONTESSORI PRESCHOOL FOR THEIR CHILDREN?

"The most important period of life is not the age of university studies, but the first one, the period from birth to the age of six. For that is the time when man's intelligence itself, his greatest implement is being formed. At no other age has the child
greater need of intelligent help, and any obstacle that impedes
his creative work will lessen the chance he has of achieving perfection."
The Absorbent Minds, Maria Montessori

Wouldn't it be great to give your child a Great Beginning at our uniquely designed Montessori environment? Our classroom is specifically prepared for young minds to learn best by seeing, hearing, touching, tasting and smelling. Children will actively experience at their own pace while:

* fostering their independence
* building their self-esteem and self-discipline
* developing concentration
* developing a love of learning

"The senses, being explorers of the world, open the way of knowledge..."
Maria Montessori

Children work independently on Montessori activities of their own choice in an appropriate order of difficulty, gradually building on previously learned skills.